Are you ready to take charge of your life, learn new skills, and improve your health and well-being? At Horizon Access Care, our Allied Health Therapists are here to help you achieve your goals, whether it's improving your health, enhancing your quality of life, or mastering new skills.
Whether you're working on regaining strength after an injury, improving your communication skills, or seeking ways to live more independently, our allied health therapists can create a personalised program just for you. Our services are designed to be delivered in a way that suits your preferences—how, where, and when you want them.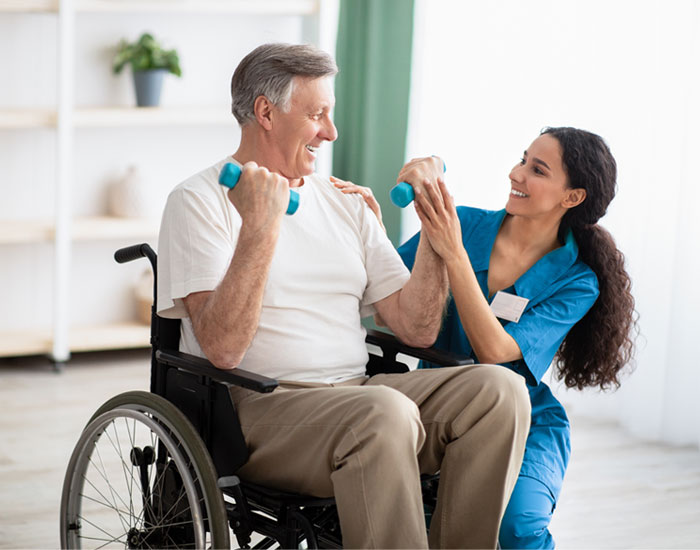 Discover how our Allied Health Therapies can transform your life.
At Horizon Access Care, we understand that every individual's journey is as unique as their fingerprint, especially when living with a disability or other health-related issues. We take immense pride in offering a diverse range of allied healthcare services, expertly customised to your specific needs. Our expertise isn't just about care; it's about empowerment and transformation. Our services include:
Where can I access Allied Health Services?
That's up to you! Our Allied Health therapists can see you in your home, or you can also book your appointments through telehealth.
Telehealth is not available for all allied health services. To explore the availability of telehealth services for your specific needs, please don't hesitate to get in touch with us.
At Horizon Access Care, we're not just providers; we're partners in your health journey. We're here to nurture your well-being with compassion and confidence, ensuring your path to health is uplifting and secure.
Get in touch with Horizon.
At Horizon, we believe that everyone deserves a fulfilling, empowered, and connected life. With years of experience in developing and maintaining NDIS-supported healthcare plans, we're dedicated to ensuring that each client has the opportunity to live life to the fullest.
Reach out to our team today, and let's embark on your journey to a brighter and more empowered future.