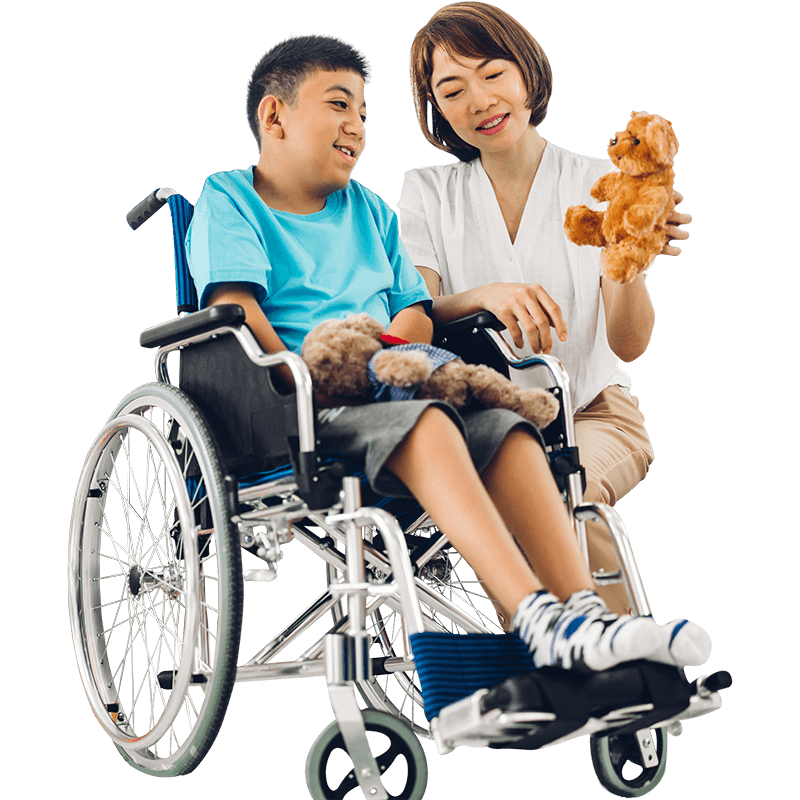 Taking Forward the Vision of NDIS in Truganina
We at Horizon Access Care act not just as your service providers in Truganina but as partners who will accompany you throughout your NDIS journey and help you make the best out of it. NDIS was established with an aim to help people with a complete or a partial disability lead a better lifestyle and as NDIS providers, we offer numerous services to help take forward this aim. From providing you assistance with travel, household tasks, personal activities, community participation to support coordination, we provide you with all the needful services that would help you shape a better lifestyle for yourself.
As your trusted NDIS providers in Truganina, we ensure that you have complete control over your support plan, at all times. We would be there with you at each step of your NDIS journey in Truganina making sure that all the benefits that NDIS offers its participants reach you and you are able to make the best out of them all. As your service providers, we will offer you complete transparency in the services that we offer and full control over your NDIS plan. For you, we offer all the care and support that you might need to achieve your goals and excel on all fronts.
Why Choose Us as Your Disability Service Provider in Truganina?
We will work round-the-clock to ensure that all your needs are first addressed and then fulfilled.
We follow a holistic approach but all our services are tailored in a way that they meet your individual needs and goals.
With us, your autonomy will never be challenged. Things will always proceed the way you wish and your satisfaction and safety will always be prioritised.
We stand by the NDIS mission and aim to provide a safe, comfortable and growth-oriented environment for all NDIS participants.
All our disability support workers are fully equipped to care for all your needs and they will always give their best to support you in any way possible.
With Our Disability Services Realise Your True Potential and Strive Towards It
We have been delivering disability services to NDIS participants across Truganina to help them lead the kind of life that they always pictured for themselves without their disability ever being a factor that limits their growth. We offer diverse services to charge you with the skills and resources needed to excel on all fronts may it be on the personal, professional or community level and lead an empowering existence.
From ensuring the proper functioning of your household to getting your opportunities to engage with the larger community out there, we do it all to make sure that you grow into an individual capable of facing the world head-on. We don't limit our services to helping you secure a safe living environment for yourself but also an independent one where you would live to your maximum potential. We follow a growth-oriented mindset and help you adopt that into your lives too so that each day brings in new scope for improvement.
Browsing for a dependable and empathetic NDIS provider in Truganina or the surrounding suburbs? Then connect with our experts and learn how we can help you throughout your NDIS journey.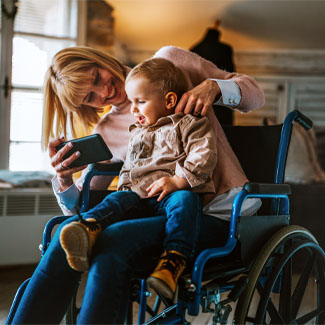 Bring Empowering Care to Your Doorstep With Us as Your NDIS Providers in Truganina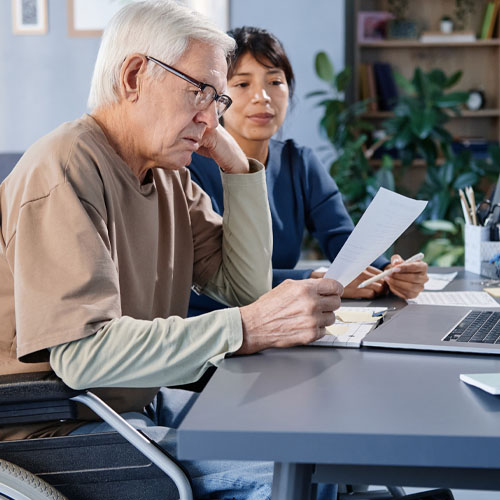 Our team of disability support workers in Truganina work round the clock to address each and every need that you might have and resolve it all time to secure for you a completely satisfactory experience as an NDIS participant in Truganina. We tailor all our disability services as per your needs and prepare for you a plan that will not just fulfil your needs but also help you achieve all your goals. Through our services, we aim to build capacity in all the NDIS participants that choose to engage with us and help them lead an autonomous and growth-oriented life that they themselves can be proud of.
The prerequisite to leading your best life is first sidelining all concerns that one might have regarding their safety and we help you achieve this through the assistance of our disability support workers in Truganina. They will always be there with you to ensure that only safe practices make their way into your life and you get to engage in all the activities that you love including travel, community activities without safety concerns ever holding you back.
With Us, Be Part of a Nurturing and Growth-Oriented Environment
For us, your care is not just work but a mission towards which we have joined hands with NDIS. The moment you choose to engage with us, we will adopt all your developmental goals as our own and create a proper plan through which you could achieve it all. We will be your support coordinators ensuring that you make the best out of your NDIS plan, your caregivers who will prioritise your safety and comfort over everything else and companions who will accompany you throughout your NDIS journey.
So, get in touch with us at Horizon Access Care, choose us as your disability service providers in Truganina and take the first step towards availing holistic support and care for yourself or your loved ones.