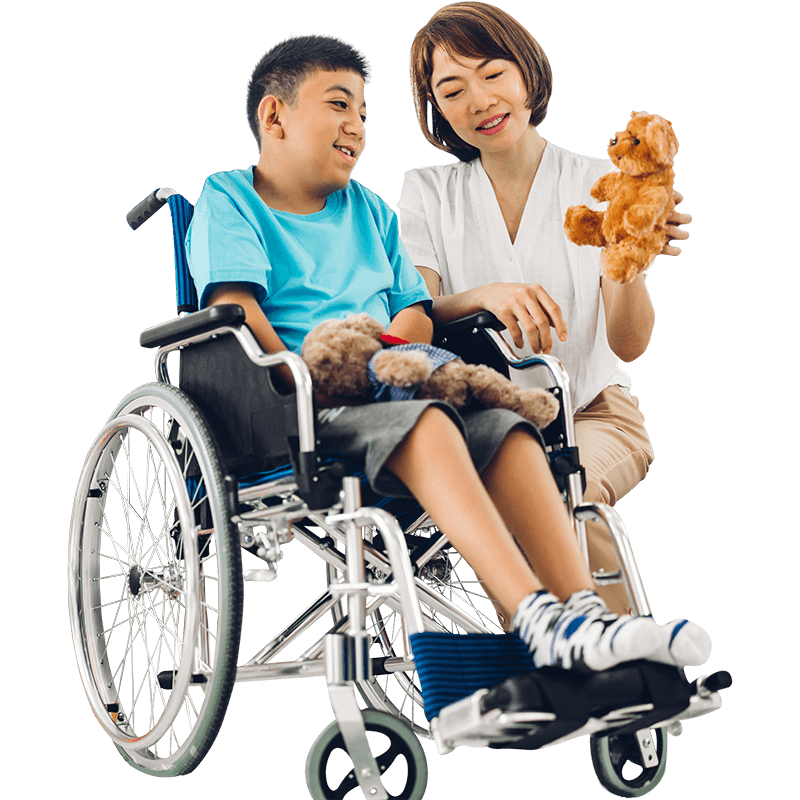 Offering Personalised Care to all NDIS Participants In Laverton
We are a Horizon Access Care, a registered NDIS provider in Laverton providing personalised care to all NDIS participants who choose us as their provider. As a reliable team associated with NDIS, we have been delivering diverse disability support services in Laverton, as per the NDIS standards and directing them all towards providing all the participants with holistic care and support. For us, care and support is about offering the participants an empowering environment where they could strive towards their goals without compromising their safety.
We are an equal-opportunity NDIS provider in Laverton. So, irrespective of your gender, class or cultural inclinations what you will receive with us is complete care and services that will contribute to your overall well-being. You will come to us with specific needs and goals and we will take upon ourselves the task of providing you with all the resources and services as per the NDIS guidelines that would help you fulfil them all.
Why Choose Us as Your Disability Service Provider in Laverton?
We will work round-the-clock to ensure that all your needs are first addressed and then fulfilled.
We follow a holistic approach but all our services are tailored in a way that they meet your individual needs and goals.
With us, your autonomy will never be challenged. Things will always proceed the way you wish and your satisfaction and safety will always be prioritised.
We stand by the NDIS mission and aim to provide a safe, comfortable and growth-oriented environment for all NDIS participants.
All our support workers are fully equipped to care for all your needs and they will always give their best to support you in any way possible.
Say Yes to a Growth-Oriented Environment With Horizon Access Care
At Horizon Access Care you will get to engage with a team of support workers who are skilled enough to cater to each and every need of yours. From offering services that will ensure the proper flow of your household to services that will allow you to travel into the world and participate in community activities, we do a lot for the NDIS participants to secure for them a quality life. We understand that every NDIS participant's needs are unique, so we take a participant-first approach in all our operations to ensure our disability support services in Laverton best fit your specific requirements.
As a trusted NDIS service provider in Laverton, we offer various services including:
Assisted Travel/Transport
Household Task
Community Participation
Assistance with Personal Activities
Assistance with Life Stage-Transition
Support Coordination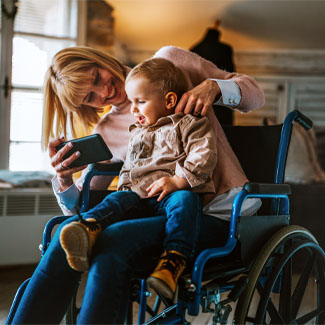 Depending upon your needs, you can avail of one or all of these services and make way for a fulfilling and empowering experience as an NDIS participant in Laverton.
Addressing the Needs and Goals of all NDIS Participants in Laverton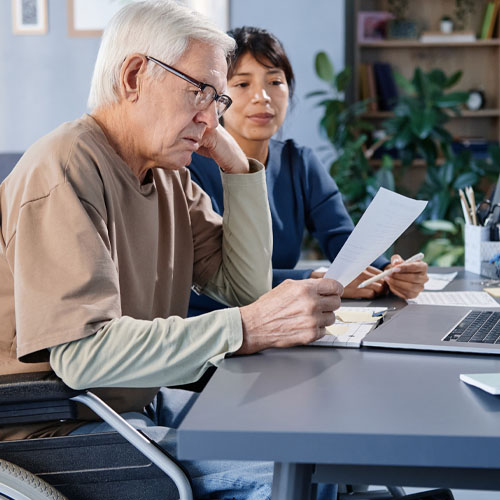 As your trusted NDIS provider in Laverton, we are committed to helping you work towards your personal and developmental goals by providing you a range of support services designed to suit your needs.
Our support workers at Horizon Access Care would be there for you 24*7 taking care of each and every need of yours. They will offer all the NDIS participants in Laverton holistic care but they would treat everyone as an individual with their own separate needs. With us, your self-expression and the freedom to live an independent life would never be curtailed but we will aid you in living your life to the fullest on your own terms. We empower the participants through the services that we offer and address each aspect of their life in which they need specialised care and assistance.
With us, all your needs and goals would be addressed and every day with our assistance you would pave the way for your physical, mental, social and professional development. We will give our best to ensure that your disability doesn't limit your scope to live your life to the fullest but gives ample space to live a comfortable and safe life. To this end, we will help you avail of all the assistive technologies and services that you need and have it all work towards improving the overall standard of your living.
Lead a Safe and Autonomous Existence With Our Disability Services in Laverton
NDIS does a lot for its participants to help them lead a life where their disabilities don't come in between the goals that they have set for themselves. And as an NDIS service provider in Laverton, this is the end towards which we have dedicated ourselves. We will bring to the comfort of your home the possibility of a safe and autonomous existence where every day you can work towards expanding your horizons with concerns regarding your safety never being a hindrance. Our support workers are skilled enough to properly take care of each need of yours and have dedicated themselves towards providing you with the best care there is.
So, if you are in search of a reliable NDIS provider in Laverton, your search ends here. Get in touch with us today and make the best out of your NDIS plan.