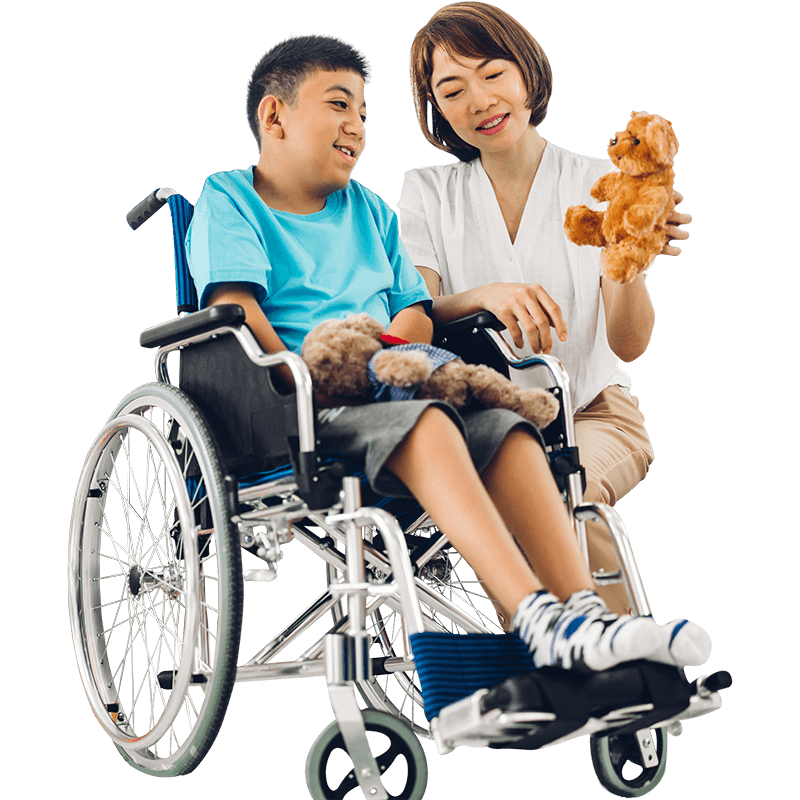 A Reliable and Registered Disability Support Service Provider in Altona
We are Horizon Access Care, Altona's choice of disability support service providers. We are a name that you can trust and a name that will help you fulfil all of your short-term and long-term goals during your NDIS journey in Altona. With us, begin a partnership where your needs would be prioritised over everything else and where every day you would be provided with opportunities to pave the way for your physical, mental, social and professional development. We don't stop at just being your care providers but become the support system that will take you on a developmental journey and closer to the life that you had always planned for yourself or better.
Through your engagement with us, you will grow into individuals who live their life on their own terms with your disability never being a factor that hinders your growth. We won't restrict you to the four corners of your home but provide you with opportunities to go out there in the world through our community engagement service and form a network that will help you grow as a social being. So, may it be within the boundaries of your home or in the wide expanse of the world outside, with our trained & experienced NDIS providers in Altona, you will lead a safe, meaningful and fulfilling existence.
Why Choose Us as Your Disability Support Service Provider in Altona?
We will work round-the-clock to ensure that all your needs are first addressed and then fulfilled.
We follow a holistic approach but all our services are tailored in a way that they meet your individual needs and goals.
With us, your autonomy will never be challenged. Things will always proceed the way you wish and your satisfaction and safety will always be prioritised.
We stand by the NDIS mission and aim to provide a safe, comfortable and growth-oriented environment for all NDIS participants.
All our Ndis support workers are fully equipped to care for all your needs and they will always give their best to support you in any way possible
With Us, Always Be the One in Control of Your NDIS Plan Altona
As your go-to NDIS provider in Altona, we bring care and support to your doorstep and help you lead a safer existence as an NDIS participant but the nature and degree of this care would always be decided by you. Our NDIS support workers would always be there at your beck and call to offer assistance and support wherever needed but they would never interfere with your privacy. As NDIS service providers in Altona, we try to do our bit towards helping you lead an autonomous existence and it begins by giving you full control over your NDIS plan.
You choose the services that you wish to avail and we will then tailor them as per your needs and choices. The assistance offered by us could be as much or as little, as per your wishes and we will ensure that your safety is never compromised amidst it all. So, be in control of your NDIS plan and your life with Horizon Access Care.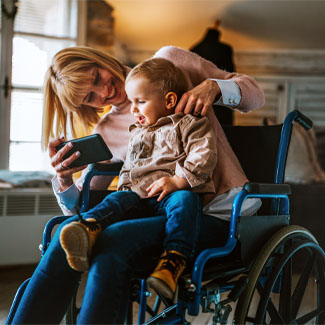 Tailored Plans for the Kind of Disability Care that Makes a Difference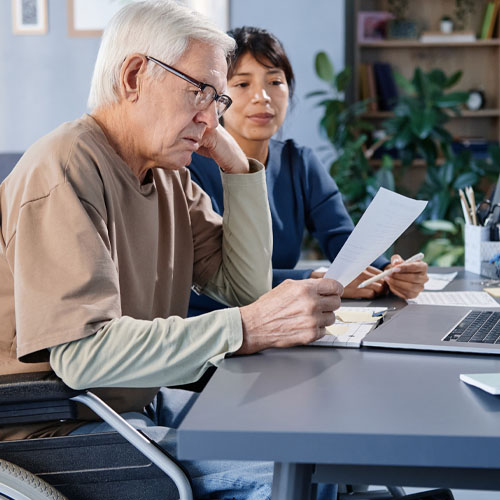 As your NDIS service provider in Altona, we will help you avail of every service that you are in need of and tailor them in a way that best meets your requirements. From helping you undertake your household chores, assisting you with your travelling needs to providing support coordination services, we will provide you with every service that will help you improve each aspect of your life. We will bring to life the NDIS plan that you envisioned for yourself and help manage it so that you don't miss out on any of its numerous benefits.
Throughout your NDIS journey in Altona, we would be your caregivers, your solid support system and even your Disability support coordinators who will ensure that you are always in control of your plan and nothing goes amiss, taking your comfort and wellbeing down even by a notch.
So, connect with us for efficient and empathetic round-the-clock disability support services in Altona.
We Care for You Like We Would Care For Our Own at Horizon Access Care
For our support workers, caring for your needs is not just mere work that they undertake but a cause towards which they have dedicated themselves. Our team is not just skilled and qualified to take care of your needs but empathetic enough to make you feel understood and cared for through it all. At each step of your NDIS journey in Altona, our disability support workers in Altona would be there to help you achieve your goals and ensure that none of your needs is left unaddressed, compromising your overall well being.
The moment you choose us as your Disability support provider in Altona you will open yourself to the care of a team that will work round the clock to ensure that each and every need of yours is met timely and efficiently. We will be your care provider and also a support system that will help you chase your dreams and goals every day. We don't just bring home the comfort that you deserve but help lay the foundation for the life that you have always desired by helping you make the best out of your NDIS provider.