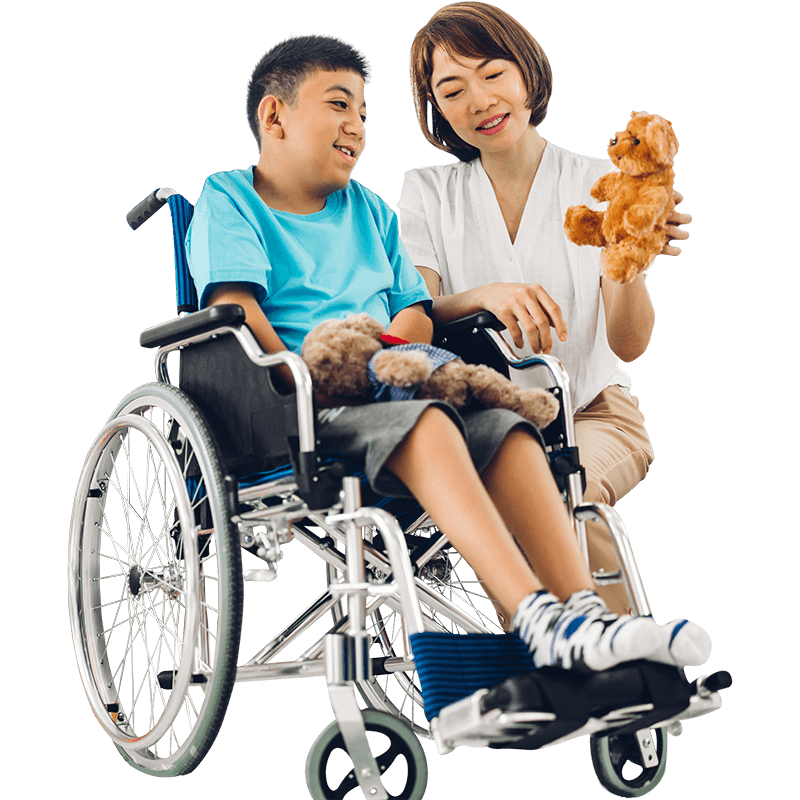 Our vision towards delivering personalised care to all the NDIS participants in Sunshine:
We at Horizon Access Care, continues to grow by raising the bar in terms of professionalism, swiftness and responsiveness through innovative strategies to deliver the best disability support services in Sunshine. We strive to build a community that supports independent living with the access of a holistic growing environment to all the registered NDIS participants.
Our aim is offer excellent care and support to people with disabilities from diverse cultural backgrounds in order to enhance their well-being. We continue to support the NDIS participants throughout their journey of recovery.
Why Choose Us as Your Disability Service Provider in Sunshine?
We will work round-the-clock to ensure that all your needs are first addressed and then fulfilled.
We follow a holistic approach but all our services are tailored in a way that they meet your individual needs and goals.
With us, your autonomy will never be challenged. Things will always proceed the way you wish and your satisfaction and safety will always be prioritised.
We stand by the NDIS mission and aim to provide a safe, comfortable and growth-oriented environment for all NDIS participants.
Implementing a growth oriented NDIS plan for all its participants in Sunshine:
1
Have a direct look at our expertise in providing disability support services:
With Horizon Access Care, you get to view your plans online through the National Disability Insurance Scheme (NDIS) participant portal. This enables us to understand your requirements that makes it easier for us to devise an effective support plan to cater to all your development goals. This channelizes our credibility of providing the best disability support services in Sunshine.
2
Establish a one to one conversation with our support providers:
We at Horizon Access Care provide you the ease of communication with your Local Area Coordinator (LAC), NDIS planner or Support Provider before you go ahead with your plan. Thus, we aim at providing comfort to the participants by engaging in initial conversations. This hence, requires patience which our dedicated NDIS providers in Sunshine highly possess so as to deliver the best support services by gaining a complete understanding of your requirements.
3
Choose your preferred NDIS support provider:
At Horizon Access Care, you get the freedom to choose and connect with your preferred NDIS support provider in Sunshine that you would like to deliver supports. This enables you to get a tailored plan that takes you one step closer to living an autonomous life. Our support workers have years of experience of working in varied environments with participants having different set of requirements. So, you don't have to worry as you can simply rely on our disability support services in Sunshine for providing you the best of what we can at every stage of your life.
4
Ensuring safety by signing service agreements with our service providers:
With Horizon Care, you get to sign the service agreements with your chosen service provider so that it keeps you assured and safe throughout your plan. The team at Horizon is highly flexible thus, allowing you to access and control your funded supports. We are always available and more than willing to provide you the necessary assistance to help you make informed decisions about your life that leads you towards betterment and growth. This step by step procedure not only makes it easy for us to provide you care and assistance but helps you to rightfully choose your service providers so that you achieve your goals in the best way.
Creating oneness with our disability support services in Sunshine: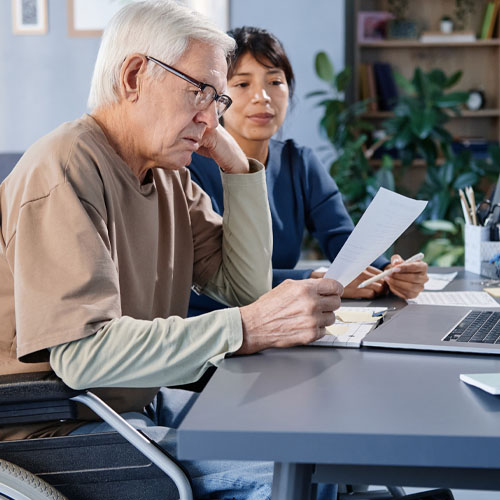 Our team is extremely committed to providing the best disability support and care to all its NDIS participants. We believe in inclusivity and kindness in delivering services to all the participants regardless of their gender, creed or caste while maintaining their and our team's integrity. We aim to successfully establish a safe environment for the NDIS participants in Sunshine so that they are able to live their lives on their own terms and wishes.
Our vision is to deliver high quality care by letting you exercise choice and control to achieve your specified goals. The highly flexible nature and experience of our support workers has made it easier for them to deliver as much assistance as required by every participant depending upon their specific needs. So, we make sure that you get the most of your NDIS plan with our efficient and reliable support providers.
At Horizon Access Care, we treat the needs and requirements of our participants as our top priority. Hence, we take a participant-first approach for all our disability support services in Sunshine. So, our participants are always in control of the support services they avail, the degree of assistance and more.
If you are an NDIS participant from Sunshine, connect with us to discuss our services and how we can help you on your NDIS journey.
Catering to all your specific requirements with our disability support services in Sunshine:
Our team at Horizon Access Care is highly dedicated and reliable to provide you end to end support services at the comfort of your homes. We make sure that you experience a safe experience to enhance your capability to live your life as freely as possible. We continue to stay true to our values and strive t become the best Disability support provider in Sunshine.
So, feel free to get in touch with us today to receive the best of what you desire for with the help of our experienced NDIS support workers.