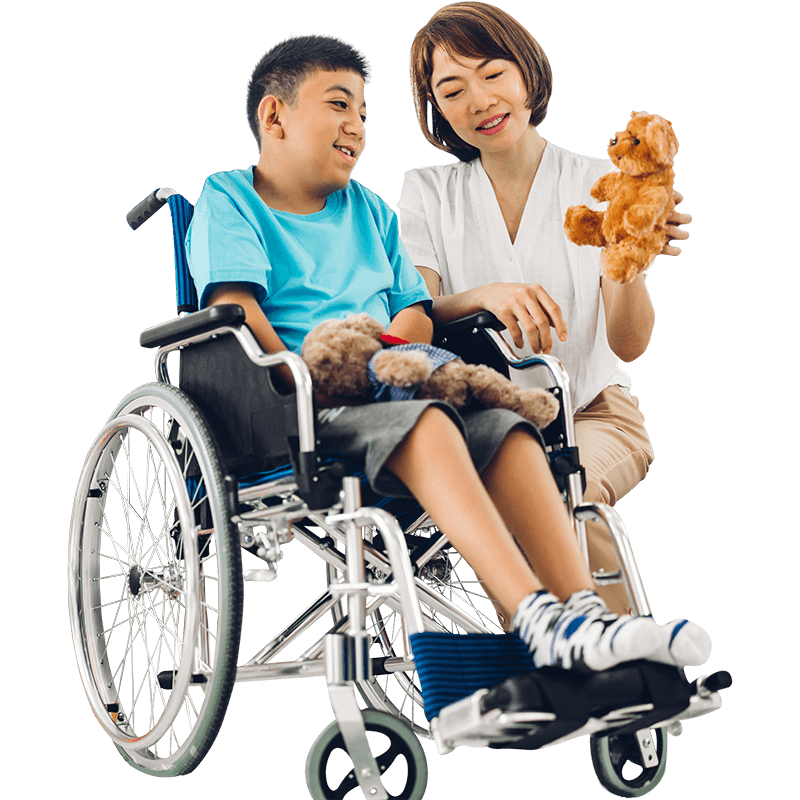 Enhancing the quality of life of all the NDIS participants through our support services in Wyndham Vale:
Horizon Access Care aims to deliver exceptional disability support services to enhance the lives of all its participants and the ageing community to build an environment where they can live as freely as possible. Our support services in Wyndham Vale are highly personalised and tailored according to your preferences that makes it comfortable for you to achieve your desired goals and aspirations.
We are one of the most sought after NDIS service providers in Wyndham Vale as we fully listen and understand to each and every participant's individual requirements through regular interactions that has enabled us to provide customised support plans to every NDIS participant.
If you or your loved one is an NDIS participant from Wyndham Vale, get in touch with our experts to find out how we can help you get started on your NDIS journey.
Why Choose Us as Your Disability Service Provider in Wyndham Vale?
We will work round-the-clock to ensure that all your needs are first addressed and then fulfilled.
We follow a holistic approach but all our services are tailored in a way that they meet your individual needs and goals.
With us, your autonomy will never be challenged. Things will always proceed the way you wish and your satisfaction and safety will always be prioritised.
We stand by the NDIS mission and aim to provide a safe, comfortable and growth-oriented environment for all NDIS participants.
All our disability support workers are fully equipped to care for all your needs and they will always give their best to support you in any way possible.
We at Horizon Access Care are your go-to service providers:
The professionals at Horizon Access care are meticulously working around the clock to build a foundation enabling a stronger future for all the NDIS participants in Wyndham Vale. Our team is highly committed, agile and responsive when it comes to meeting the demands and requirements of all the aged community and NDIS participants. It is our utmost responsibility to cater to all your problems and wishes whenever you need it. We leave no stone unturned when it comes to establishing a community for you that focuses on self-esteem, privacy and independence.
As your trusted disability support provider in Wyndham Vale, we take a participant-first approach in all our operations. This enables us to develop highly innovative and empathetic support plans that allow our participants to grow and thrive without safety ever being a concern.
We make the participants realise their full potential while keeping the guideline and the development goals into consideration to make them feel extremely secured as they would in their homes. We not only provide support and assistance to the disabled but also effectively cater to the ageing community. Our NDIS support services in Wyndham Vale can be availed 24*7 as we work towards creating a safe and sound environment that improves your health and well-being.
Achieve excellent care and comfort with our disability support services in Wyndham Vale: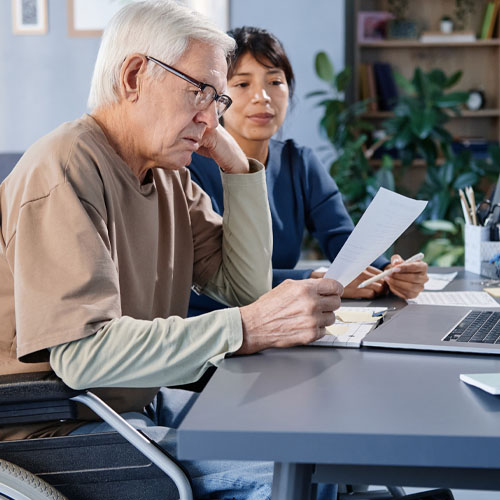 We at Horizon Access care aim at using the best practices to achieve a positive outcome for all the NDIS participants in Wyndham Vale. We tend to provide excellent care at the most affordable prices in a caring and stress free environment. Caring is the heart of existence at Horizon Access Care and kindness is the genuine warmth to build string relationships with the participants. Here, you get to choose from the best service provider that deliver the best outcome while aiming to improve day by day.
We recognise every individual's dignity as we are highly sympathetic towards your viewpoint and circumstances.
Providing holistic quality care to meet the immediate and long term needs of all the NDIS participants in Wyndham Vale:
We ensure that you receive ample amount of care and assistance in the most comfortable environment in which you feel safe and secure just like you would at your home. Our team members pay due respect to your privacy while focusing to maintain a quality of life for all its recipients. At Horizon Access Care, you would always get the access to highly ethical and qualified staff members that are not only accountable but possess leadership qualities.
We ensure that our staff is up to date with all the knowledge regarding the services provided so as to inculcate the best ways of delivering those to you.
Our development plans and goals are tailored according to your needs in such a way that it makes you self-sufficient hence, offering you more choice and control.
The in-built holistically helpful atmosphere at Horizon Access not only makes it easy for you to achieve your employment goals but helps you to develop an enriching social network.
So, if you continue to look for a reliable and flexible NDIS support service provider then you have just landed at the right place at Horizon Access Care.
Work with our disability support providers in Wyndham Vale for efficient and empathetic care plans that enable you to lead a truly autonomous life.